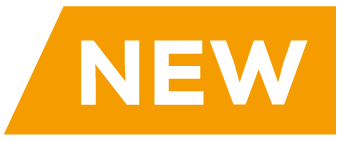 STAY CONNECTED
Keeping you inspired
Exide, a pioneer in Li-Ion solutions with more than a decade of expertise in different markets, is keeping you inspired to explore the world by launching an all new variety of Equipment Li-Ion batteries.
Reducing the TCO 
The new Equipment Li-Ion range is the powerful solution for both boats and motorhomes requiring dedicated battery banks for equipment supply, such as navigation, emergency, safety and comfort. The Li-Ion batteries ensure exceptional charge acceptance, substantially reduced weight, three times the lifespan and twice the available capacity compared to a conventional battery, for an optimized total cost ownership. 

Designed for the outdoor enthusiasts
Batteries designed to work perfectly in any type of climate, thanks to an integrated heating system that allows it to charge all the way down to -20C
They ensure a safer use and an outstanding performance with the the state-of-the-art BMS that keeps the battery safe against any type of misuse (e.g. extreme voltage, low voltage...) and immediately notifies the owner
Stay connected anytime and anywhere by simply downloading the Android or Apple (iOS) App to a smartphone directly connected to the BMS via bluetooth. You can monitor the OCV, state of charge, state of health, charge/discharge currents, cycle counter, and temperature – all relevant information at your fingertips!



Features & Benefits
Very low self-discharge and super-fast recharge

Long shelf life and perfect for seasonal use. Can be fully recharged in approx. 2 hours

High Cycle Life

Ultra-lightweight

70% lighter compared to standard batteries

High-end technology features

Integrated BMS to protect the battery from several types of misuse (e.g. extreme voltage, low voltage...)

Bluetooth connecting the battery to the dedicated mobile app to monitor the battery state of function, anytime, anywhere

An internal heating function allows the battery to be used at any temperature range 

 

 

 


Very low self-discharge and super-fast recharge
Long shelf life and perfect for seasonal use. Can be fully recharged in approx. 2 hours
Ultra-lightweight
70% lighter compared to standard batteries
High-end technology features
Integrated BMS to protect the battery from several types of misuse (e.g. extreme voltage, low voltage...)
Bluetooth connecting the battery to the dedicated mobile app to monitor the battery state of function, anytime, anywhere
An internal heating function allows the battery to be used at any temperature range