Merry Christmas and a Happy New Year!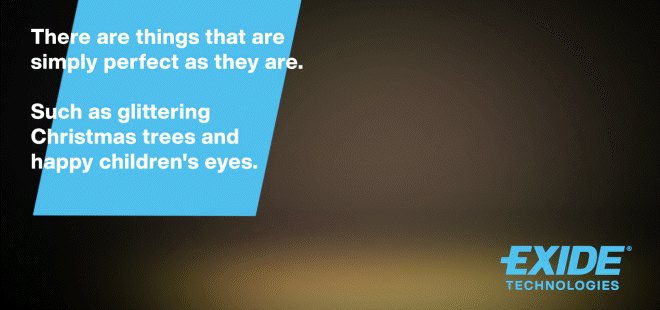 Dear customer and business partner,
Especially those who make the world go round, cherish the moments when peace comes and you spend time with your family and loved ones. This is what makes Christmas the most beautiful holiday of the year – not only for us, our partners and customers, but for many people around the world: We wish you a Merry Christmas and a Happy New Year!
This year has again presented numerous challenges for all of us. Together with you, we have faced them successfully, as we did everything we could to continue supplying our customers with our best products and energy storage solutions.
The coming year will probably not be spared from new challenges either. We are more than ready to face them, and we value your trust, which is why we are already looking forward with great excitement to the time to come.
We would like to express our sincere thanks for your trust and respectful cooperation, and look forward to continuing the lived partnership in 2022.
Yours sincerely
Your Exide Team 
More news from Exide
Helmond, Netherlands - Exide Technologies, a pioneer in battery storage solutions, celebrates the successful installation of the 'Stadsbatterij' (City Battery) in Den Haag through its Customized
Exide presented with JLR award
Exide Manzanares plant recognized for consistency by long-standing OEM customer
Gennevilliers, France (May 16, 2023) – Exide Technologies, a global leader in